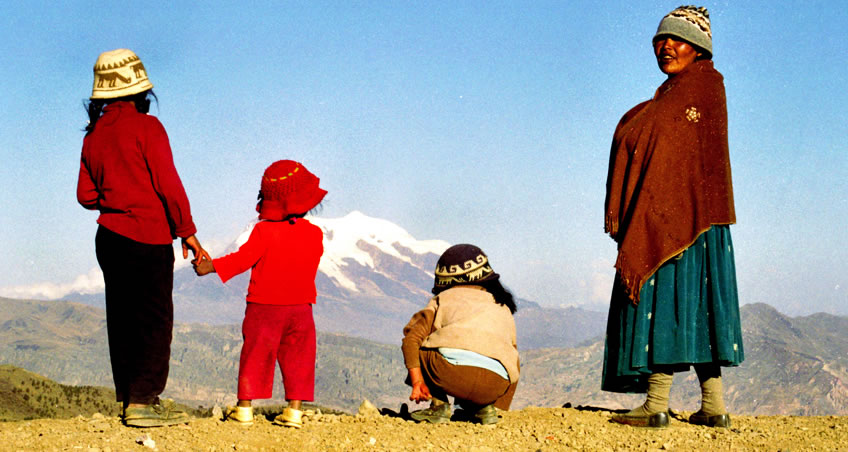 Who we are
Though resource extraction has been crucial for Latin America's economic growth for centuries, it is only recently that communities subjected to violent social and environmental conflicts have begun to assert their rights, demanding a stop to laws that reduce their lands to commodities that are sold and exploited without their consent. So far, the costs paid by women as a result of irresponsible corporate practices have not been identified; they remain buried under a multitude of general concerns. Furthermore, in spite of the prominent role of women in the defense of rights within the context of resource extraction, the perception that mining is in essence a masculine endeavour remains widely accepted, eroding women's efforts to participate in the potential benefits and to break their exclusion.
 The Latin American Mining Monitoring Programme (LAMMP), is a UK-based charity which supports rural and indigenous women in Latin America who are experiencing first-hand the negative impacts of large-scale development initiatives in the fields of resource extraction.
In partnership with Red ULAM (Unión Latinoamericana de Mujeres), a regional network which advocates for women's rights to defend their rights, LAMMP works with hundreds of front line women activists across Latin America, providing them with resources and opportunities to sustain and extend their work. LAMMP and ULAM support women defenders and their organisations in Ecuador, Peru, Guatemala, Mexico, Bolivia and Venezuela. Together, they have produced in-depth analyses documenting the severity and the extent of attacks these women suffer for simply defending basic human rights: attacks that reveal the multitude of ways states and corporations undermine women's efforts to remedy injustices, and the endemic impunity and lack of accountability for these powerful actors.
In response to the institutionalised repression faced by women when they challenge irresponsible mining practices, LAMMP seeks to address issues such as the lack of specific information on how rural and indigenous women (considered among Latin America's most vulnerable groups) cope with the rapid, and often violent social changes associated with resource exploitation. Furthermore, in a region where violence against women has reached a very high level and the need for specific protection measures are just beginning to be formulated, LAMMP has concentrated its efforts on providing an integral protection programme to those women activists at risk as a result of their work in defending basic human rights, land and territory.
The Latin American Mining Monitoring Programme (LAMMP) is an international, non-denominational, non-profit environmental organisation. It is based in London and operates through a network of organisations in Latin America. What makes LAMMP unique is the fact that it is the only non-profit, international environmental organisation dedicated exclusively to the issues of women and mining, and to supporting women's Latin American organisations and indigenous women's grass-roots groups in all stages of their activities of opposition to mining.
History
The evolution of LAMMP is the culmination of many concepts, people and projects. LAMMP evolved from Minewatch, an U.K environmentalist organisation dealing with mining issues world-wide. When Minewatch ceased to be involved with Latin America, leading environmentalists and organisations from U.K. and Latin America supported the idea of an organisation dealing exclusively with Latin America. Founded in 1998, LAMMP has developed many of the activities which were formerly hosted by Minewatch, added new services, programmes and shifted the emphasis from research to pro-activism.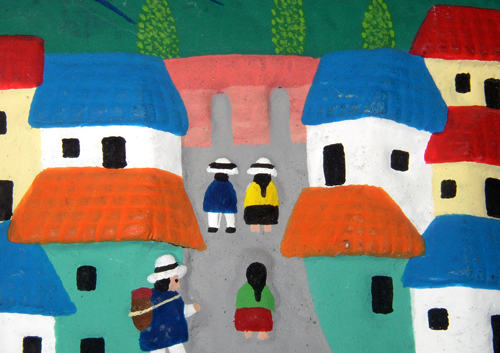 Annual Report
A copy of our Annual Reports can be found here for 2013-14, 2011-12, 2010-11 and 2009-10.