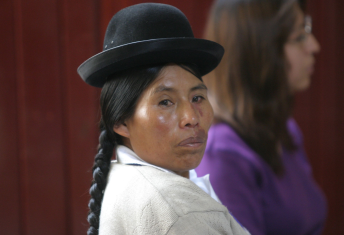 LAMMP is pleased to announce that its second European Speakers' Tour is under way. Four indigenous people from Venezuela, Guatemala and Peru will be meeting in Brussels, Geneva and London with members of parliament, government officials and NGOs to describe the problems they face.
We have details of the cases they will be presenting on Talcanac, the Yukpa and Peru.
If you're in London at the beginning of December, you are invited to one of the public meetings they will hold. On 6th they will be in Portcullis House at 10am; and on 7th in Amnesty International Human Rights Action Centre 17-25 New Inn Yard London EC2A 3EA at 1pm. Please send us an e-mail to confirn your attendance.
We also have two short films, one contrasting the President's promises with the reality in Venezuela; and one (in Spanish) on pollution in San Mateo de Huanchor.