Rural and indigenous women across Latin America bear the brunt of the adverse impacts triggered by irresponsible mining policies and practices. However, criminalisation as well as deeply entrenched gender and ethnic exclusion of women from these communities forces them further into silence and invisibility.
No one can better tell their stories than the women themselves. You can hear their moving testimonies in the links below: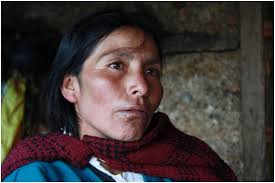 Photo reportage of Yolanda Oquelí and the women defenders at La Puya, Guatemala.